Nouveau Monde Graphite is one of the western world's most advanced graphite projects, which is strategically positioned in North America and will become a key supplier to support the energy storage and EV revolution. NMG's flagship Matawinie project will deliver high-purity, battery-grade products, utilising hydroelectric power - creating one of the lowest carbon footprint mines in the world. NMG is now listed on the NYSE.
Per Year Production Based On Latest Studies
"The confidence that the Quebec and Canadian governments have shown in our project attests to the robustness of our business strategy. Our team has always striven to make sustainable development, innovation and sound governance key priorities."
Éric Desaulniers, CEO of Nouveau Monde
In 2021, NMG signed a collaboration agreement with the world-leading mining equipment manufacturer, Caterpillar, to test and produce all-electric mining vehicles specifically for NMG's future operations. This is a significant step for the entire mining industry as Matawinie advances towards being the world's first all-electric open-pit mining operation, committed to carbon neutrality.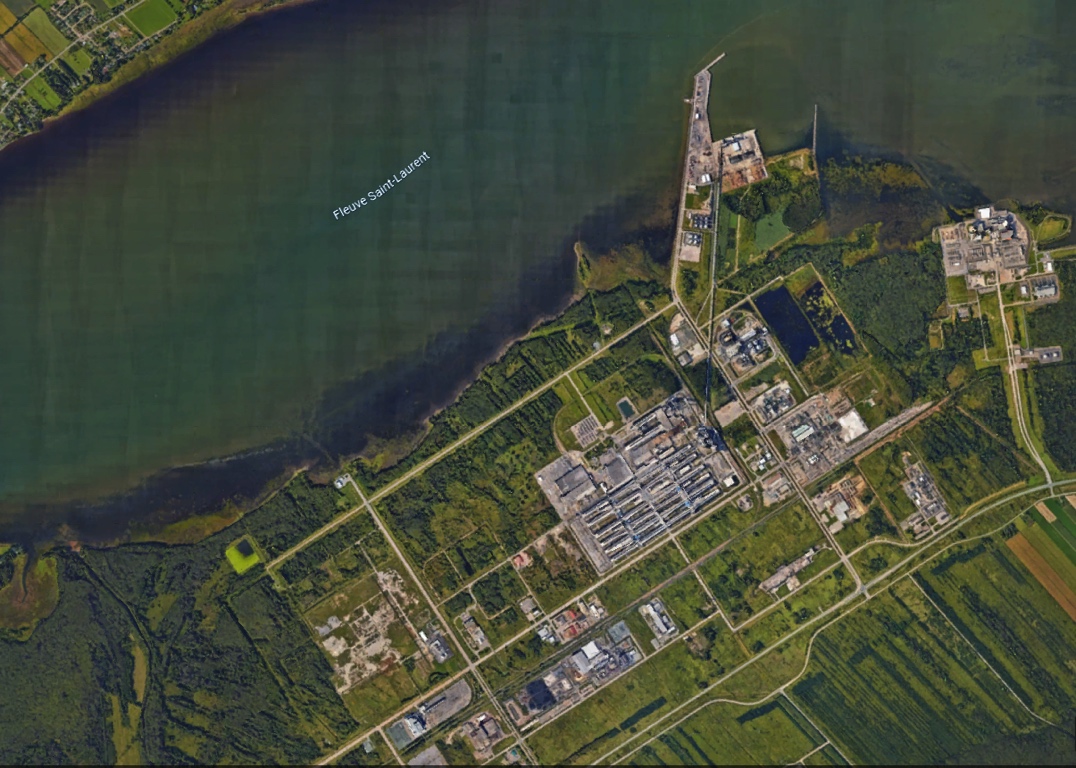 Pallinghurst is dedicated to developing value-added products as part of its commitment to sustainable development and ensuring the greatest possible success of its projects. Through the identification of core competencies, our projects have been able to achieve cost reductions and product differentiation and NMG has been able to achieve this through its vertical integration strategy. The strategy, from graphite ore to advanced battery material, offers a unique value proposition to battery makers – they will now have a reliable and secure source of low-cost, carbon-neutral value-added products, underpinned by clean and renewable energy.
NMG continues to make developments, including a collaboration with Lithion Recycling to assess the potential use of recycled graphite in NMG's battery anode material process. Lithion's proprietary process allows up to 95% of battery components to be recycled, thereby reducing the overall environmental footprint of the battery supply chain.
Éric Desaulniers, CEO of Nouveau Monde, added: "We have produced about 500 tonnes of product so far that can reach 98% and sometimes 99% purity just after a simple flotation process to qualify our product with customers. The grade of the deposit is 4.5% carbon graphite, similar to what is produced in China, the biggest producer of flake graphite with about 70% of the market."
Following its successful listing on the New York Stock Exchange ("NYSE"), the world's largest capital market, NMG was invited to ring the Closing Bell on March 23, 2022. A significant moment for both NMG and Pallinghurst, as well as the clean energy and electric vehicle revolution.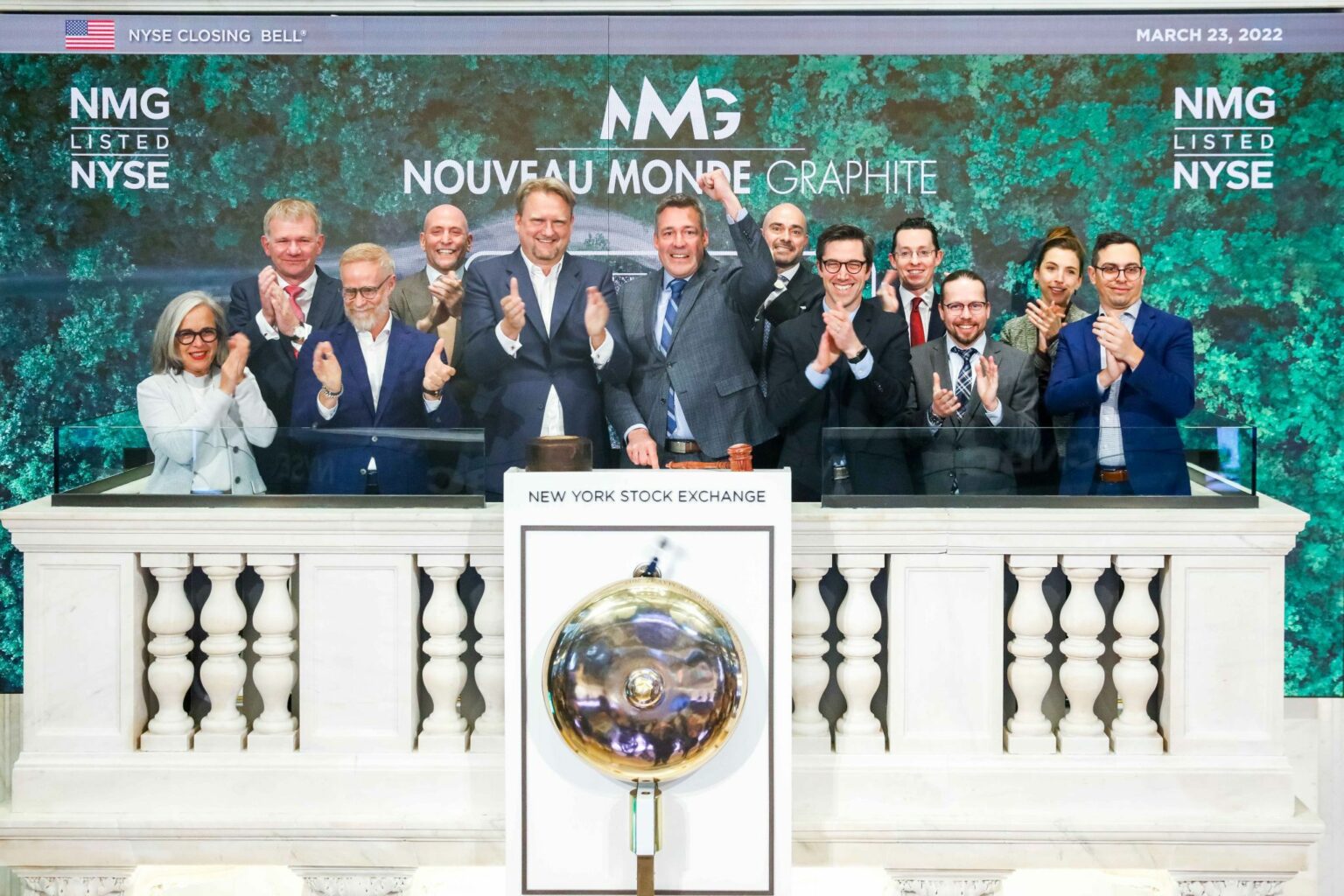 Find out more about Nouveau Monde Graphite here: